For all of you out there who do not live north of the Mason Dixon line here is this weeks coverage map. Looks like we will all be happy Nittany Lion fans because ESPN is going to cover the game anywhere it is not on ABC. Now they just need to win!
For a full look at this and all of the coverage maps for Saturday go to http://sports.espn.go.com/ncf/news/story?page=coveragemaps2008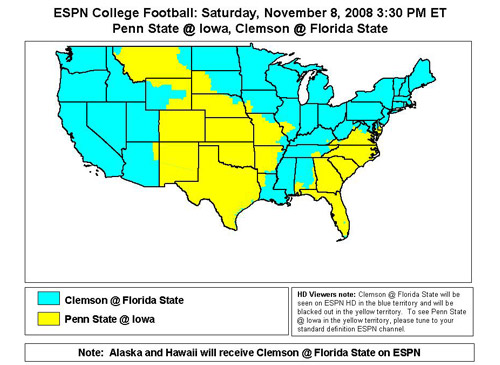 Aww, look at you. You created a Fanpost! Any content from a premium site that requires a subscription will be deleted once we catch wind of it. If you simply want to share a link, quote, or video, please consider using Fanshots instead. Thanks.