Journeyman has announced the pools for this year Collegiate Duals: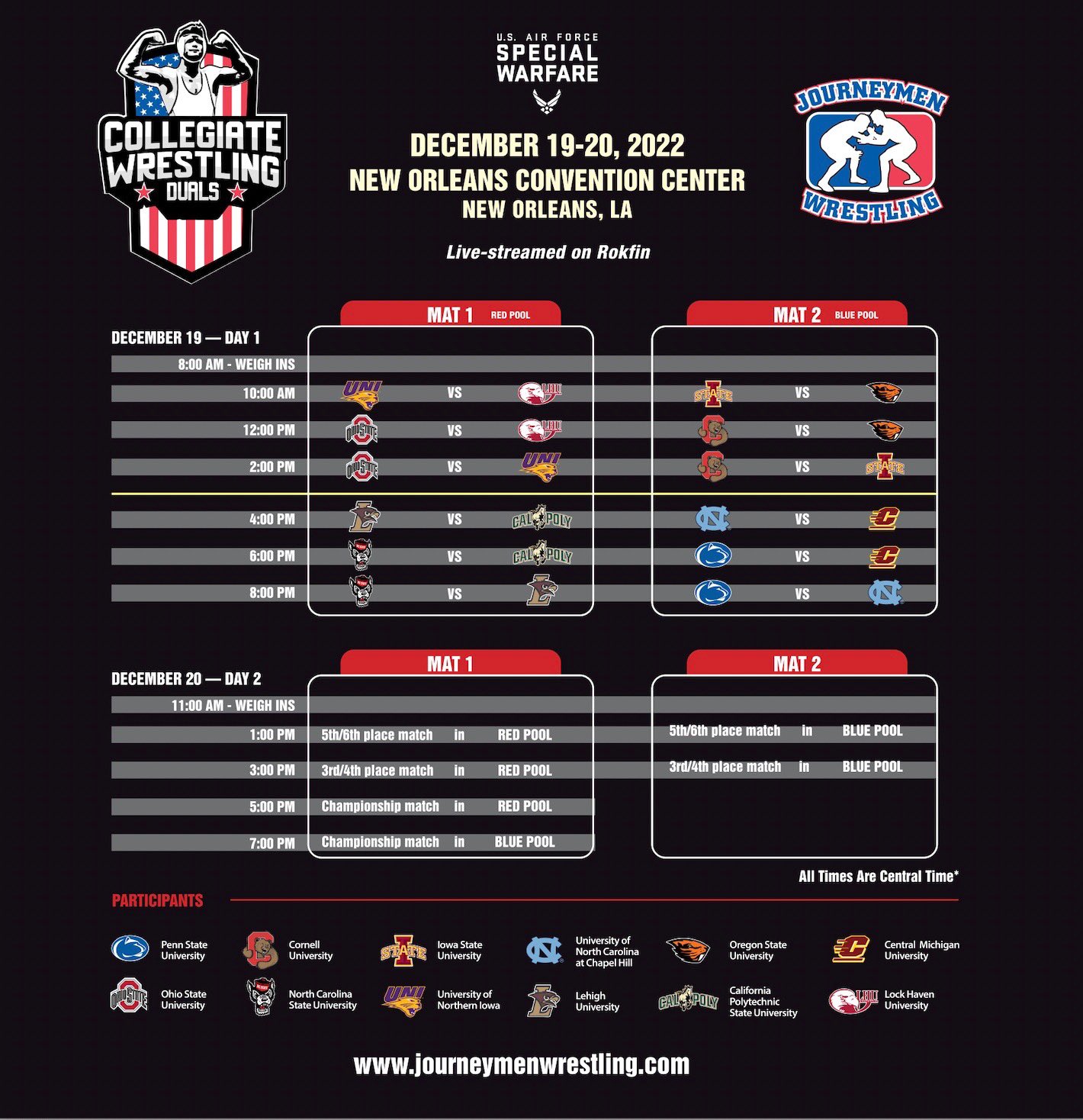 Penn State will face Central Michigan and North Carolina in pool play. The next day, they will then wrestle the team that finished in the same position from Iowa State/Oregon State/Cornell pod. Like last year, the whole event will be broadcast on Rokfin.
As a reminder: Penn State will not play any team in the Red pool, so there's no chance of having a match against Ohio State or Lock Haven, who are already on the schedule. We might have a second dual against Oregon State in as many weeks (they wrestle Dec 11 in Rec Hall) if both teams finish in the same position in their pod.